Everlasting Landscapes
04.10 - 08.11 2020 
3D 360 Tour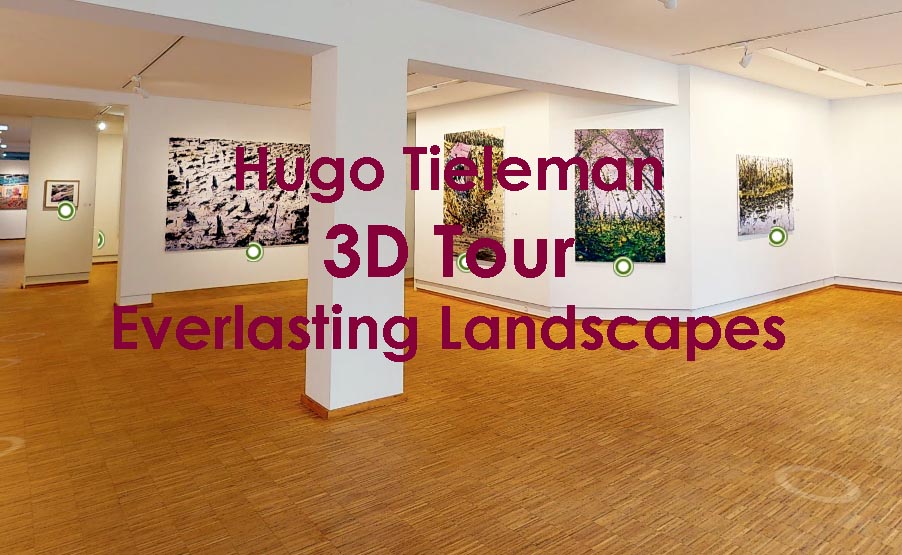 Managed by Artpilot.com in cooperation with Xplor XR/Archive 

Hugo Tieleman's work focuses on ecological disasters and the destruction of the natural landscape through the consequences of human actions.
Tieleman zooms in on the curious frictions between destructive forces and the perception of beauty in the ravage, pollution and tranquility that remain after the destruction of nature by humanity. The human intervention in nature clearly leaves its traces.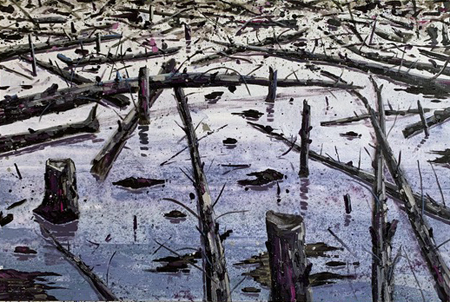 Tieleman says about his work;  
"I question the discrepancy between rejecting the way we pollute and continuing to consume raw materials because our society is the way it is. I look for the contrast between beauty and destruction in my work.
My paintings arises quickly in an expressive way. Layer upon layer, thick over thin. Just like nature shows us: wild and expressive. My painting is a process of planned coincidence. Experiment and the unexpected are important aspects while painting and in this process the medium of paint and other materials play an important role. The studio waste I sometimes use in my paintings almost literally gives the impression that I pollute the paintings, as others pollute the landscape on which my work is based."


Tieleman's subjects act as a catalyst, as a driver of the process, but then the dialogue between the artist, the material and the painting takes on a life of its own.
That process is controlled by intuition and coincidence is given all the space to manifest itself. Tieleman tries to combine form and content in his work so that the way of painting becomes part and supportive of what he wants to tell.
In this way he confronts the viewer with the discrepancy between exciting and attractive painting on the one hand and complete disorientation, chaos and landscape destruction on the other.


Topical issues, such as pollution, forest fires, oil spills, mining sites and climate change, are subjects of his paintings. 
In more recent series, Tieleman focuses on the consequences that the depletion of the earth by humans has on the climate, nature and our environment. 
In the series 'Glacier' and 'Drunken forest', for example, the melting of glaciers and permafrost, due to global warming, is central.