Slut dato:

2020-04-19
Contemporary Human
Welcome to an outstanding exhibition. 
15 international artists express and describe their understanding
of the human concept in painting, collage and sculpture.
An exhibition of 50 artworks.
Vernissage
Friday, February 28 at 15-17 p.m.
Introduction to the exhibition by Thorkild NB Nielsen at 16:00
Several artists will be present at the opening.
Link to the exhibiting artists: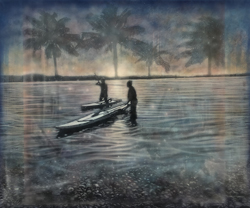 Henrik Kleppe Worm-Müller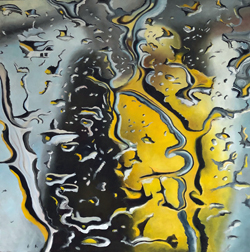 Steen Larsen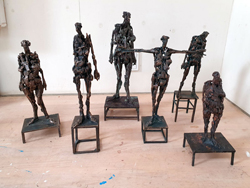 Thomas Andersson
Contemporary Human
- An extensive theme exhibition with 15 international artists. 
Shai Azoulay from Israel and Sándor Szász from Hungary are drawing the extremes of the distinguished range of talented artists, who fill gallery NB with work of art that implement and describe the concept of Contemporary Human/Contemporary Figurative art.
Shai Azoulay is an accomplished colorist and expressionistic painter. Parallels to Matisse, Monk, Magritte, Richter, Doig and other masters are fused in Azoulay's expression in the most beautiful and moving way.
Sándor Szász, on the other hand, deals with various social human challenges in his art. The memories are crucial to him. They are a formative force to identity and in the development of personalities which have subsequently shaped the world. His sharp collages are based on the importance of famous people. He then adds extra elements to the collection of characters, which in a wondrous way inspires us to reinterpret the person.
In this way the exhibition Contemporary Human and the distinguished group of international artists are framed by Shai Azoulay's expressionistic paintings and Sándor Szász's investigative collages.
The human being, its dreams, visions and longings are captured and performed in such different artistic expressions:
Andrea Damp who lets the innocent children roam in the great nature -  Kirsa Andreassen who combines the golden age painting in interaction with 2D figures - Beate Höing's ceramic sculptures framing the girl's dreams into a fabulous universe of nature - while René Holm presents two large paintings from the theme "Time travel"  which were a part of his solo exhibition at Trapholt in 2016 - Nana Rosenørn Holland Bastrup goes deep in the interpretation of the human ability to put a mask on and thus mask themselves to the outside world - this is also the theme of Claes Otto Jennow's painted photos - Henrik Kleppe Worm-Müller, in turn, expresses a mood of humanism that can only fascinate in an impressionistic and kitch-like background.
We find ingenuity, figuration and expression in Vilmantas's paintings and ceramic works - while Peter Neuch explores the naked woman in his watercolors - John Reuss explores the movements of the body in an abstract space - the sculptural expressions of Thomas Andersson's bronze sculptures and Daniela Schönemann's carved wooden figures are otherwise subtle and call for both smile and interpretation.
See more >
Slut dato:

2020-02-23
Contemporary Landscape
10.01 - 23.02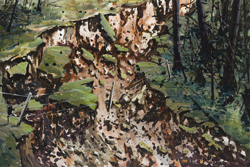 Hugo Tieleman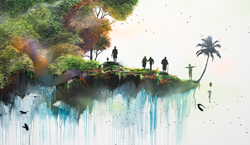 Kristian Vodder Svensson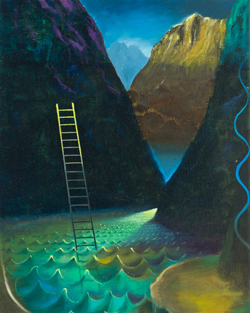 Maxim Brandt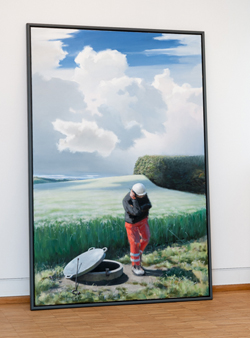 Poul Anker Bech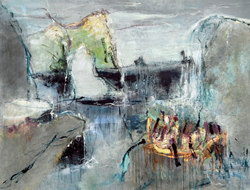 Carsten Frank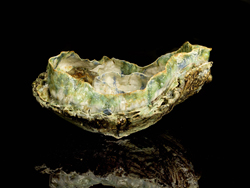 Mette Maya Gregersen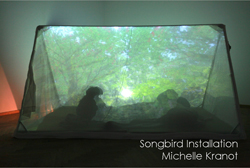 Michelle Kranot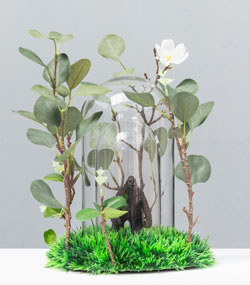 Tomas Dauksa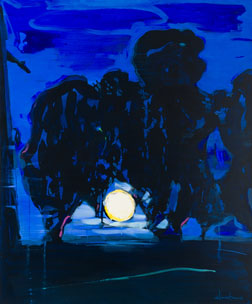 Vilmantas

Gallery NB is so big that it can even hold large themed exhibitions.
The theme exhibition Contemporary Landscape or the Modern Landscape is the gallery's attempt to present international artists of both format and quality added with a personal and characterful expression.
Immediately most people know the now deceased artist Poul Anker Bech, who has so far taken the Danes with his ingenious and highly recognizable expression. At Contemporary Landscape, the gallery presents a very large and distinctive work in his typical style from the 80's, where the landscape is seen both normally and from a plane in rotation.
A number of exciting younger artists are also working with the diversity of the landscape. Well-known artists such as Paul Smulders, Hugo Tieleman, Sabine Beyerle, Carsten Frank, Kristian Vodder Svensson and Maxim Brandt present their latest offerings on interpretations of the landscape.
Surprisingly, the figurative painter Vilmantas has also ventured into an interpretation of the nightly full moon scene entitled Moonstruck. Quite an insistent work that impresses with its simplicity and deep expression.
The Contemporary Landscape is not interpreted solely through paintings. Tomas Dauksa is internationally known for his sculptural installations. In 3D, he sets up landscapes in protected glass bells so you can look in from the outside at a miniature landscape populated by small people. At the same time astonishing and exciting to experience.
Where Tomas Dauksa works with plastics, Mette Maya Gregersen works with porcelain. Her refined sculptures are very similar to water, coral and oysters. For the past year, she has worked in the United States, which has inspired her even more.
The exhibition's largest work of art is Songbird. A VR / animation installation by internationally renowned artists Michelle and Uri Kranot. Uri and Michelle started working at The Animation Workshop in Viborg and are still based in Viborg.
Songbird is a virtual and adventurous experience about the extinction of a special songbird.
They are transported to the island of Kauai in 1984 and into a painted replica of a lush forest full of colorful birds. Here you are encouraged to search for the last known ʻō`ō, an iconic black bird with yellow bones and a beautiful song, a bird whose existence is threatened with extinction.
Songbird has already won a number of Awards and Festivals:
Thessaloniki Documentary Film Festival for Best VR.
Festival du nouveau cinéma Montreal with special mention.
As well as: CPH: DOX, Bergen Film Festival, Adelaide Film Festival, Geneva International Film Festival.
The project is supported by: HTC VIVE, The Animation Workshop, Eon Reality
Contemporary Landscape in gallery NB is a spacious and diverse experience where the focus is on selected individual works, which together form a picture of the countless possibilities that the landscape provides the artists with interpretations.
See more >
In honor of Vilmantas 50th birthday you are kindly invited to the opening of the art exhibition called "Moonstruck" which will take place
December 29th 14.00 to 17.00
at Art Industrial center in Vilnius, Vaidilutes 79.
The Exhibition is open from December 29th 2019 to January 9th 2020.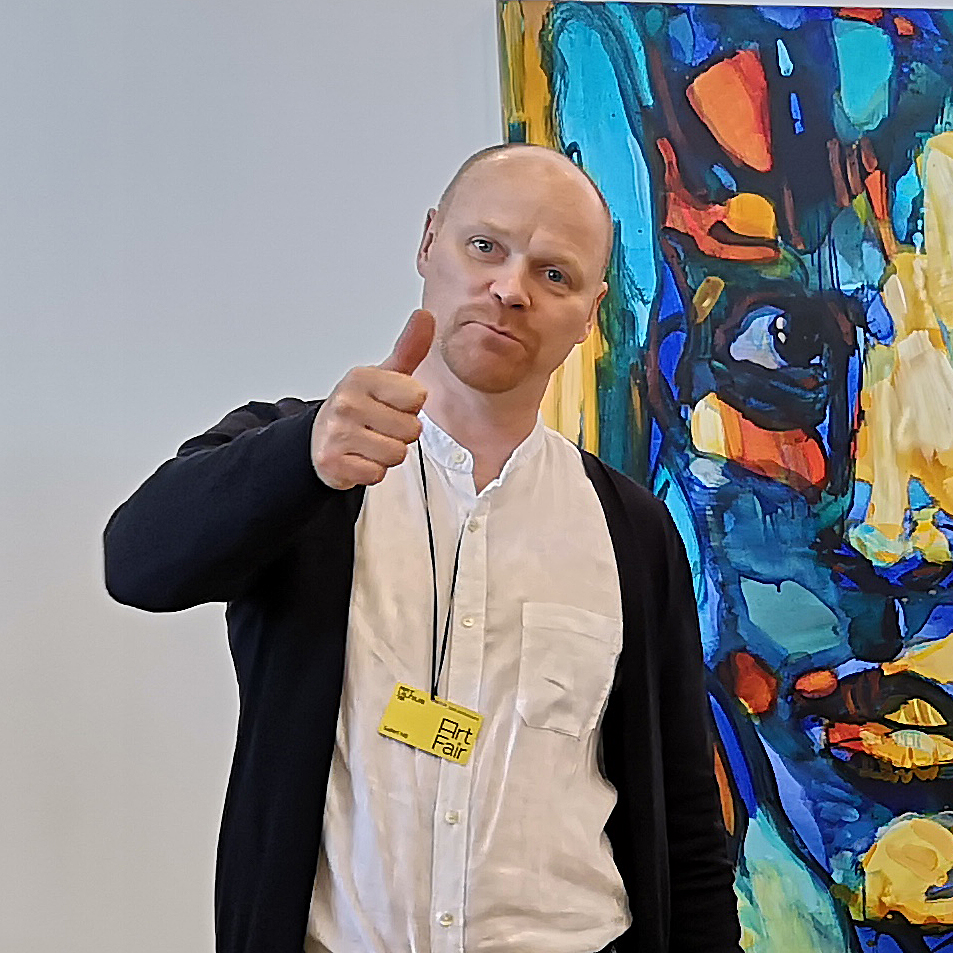 The art critic Austeja Mikuckyte-Mateikiene describ the exhibition like:
Moonstruck or touched by the full moon. Who are these people? Often the artists are called odd, sometimes even worse. And who is that lunacy? What is the beginning of it?
The artistic lunacy is a different kind of madness. The symptoms are the following: intense vision of all of the surroundings, unstoppable questioning of it all, the courage to be true to yourself. But above them all the artists' ability to speak via the artistic expression, ability to convert all the other symptoms into the object of art or painting as part of the daily existence.
Vilmantas art seems to be soaked into the blues of the moonlight. The deranged reality and fantasy melts into one expressive combination, while emphasizing odd human behavior and feelings. And the full derangement of the word becomes obvious and unquestionable in the blue light of the moon.
See more >