Slut dato:

2020-08-07
The reopening of Denmark combined with the restrictions on holiday trips abroad, gives Gallery NB new hope. In fact, the gallery expects to receive a much larger number of guests during the summer than before, as the gallery believes that many will use the holidays in Denmark to discover this year even more. Not least focusing on Central Jutland and its countless and very different artistic experiences.
Against this background, gallery NB has put a lot of energy into creating an artistic attraction.
A total of 20 selected European artists contributed to the exhibition with paintings, sculptures and mixed media.
By clicking on the artist, you enter the artist's works. The first artworks on the profile are presented at WAOU 2020 (other artworks are in our stock):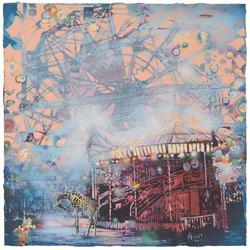 Andrea Damp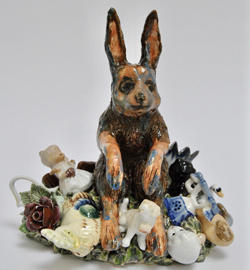 Beate Höing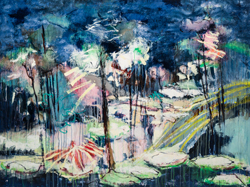 Carsten Frank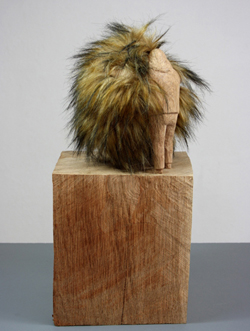 Daniela Schönemann

Henrik Kleppe Worm-Müller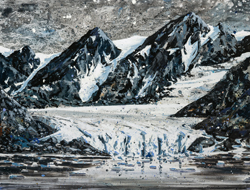 Hugo Tieleman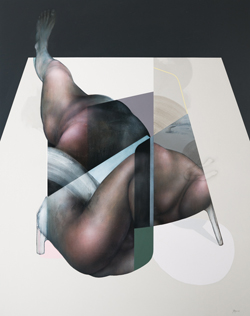 John Reuss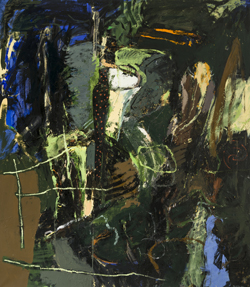 Kjell Nupen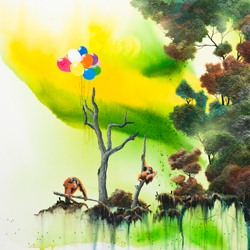 Kristian Vodder Svensson
A visit to Galleri NB can be seasoned with several significant experiences in Viborg.
See more >
Slut dato:

2020-06-05
Carsten Frank
BACK TO NATURE
01.05 - 05.06
It is not without pride that we, despite the Covid-19 situation,
opens the exhibition Back to Nature with new paintings by Carsten Frank.
An exhibition that Carsten Frank has been working on since the summer of 2019.
The exhibition process will be as follows:
All the works are posted on the website.
Link: Carsten Frank - Back to Nature
About the exhibition:
Carsten Frank has exhibited in gallery NB since 1996, and therefore he has a large number of exhibitions behind him.
It has allowed us to experience how he has always worked with the renewal in his expression.
Back to Nature shows another new page by Carsten Frank.
On several levels, we are witnessing a look back. Carsten Frank has always interpreted nature, but this time we see a more gentle and different loose poetry.
Carsten Frank says of his works: "It is so latent in me that even in my more violent and expressive paintings, I try to find the quiet poetry. Nature is now the only credible ally we as humans have left. In a world marked of acceleration and alienation, we increasingly need the break and the natural, and that is one of the prime goals of my art.
After many years, I have again found the joy of the Spanish countryside, which has also been my vision and surroundings for more than 30 years. The 30 years of experience, of course, have brought my art and expression to new places, and now I have felt that with good conscience, and far more certainty, I can allow myself to interpret the Andalusian landscape. It is not a straightforward task. Culture needs to be inherited and it is a slow process ".
The expression has become softer and the mood more Spanish. The works have become more poetic and can reasonably inspire others to write poems for the paintings. Not least because the paintings contain more than reproductions of nature; they are also filled with fragments and abstractions.

Two years ago, Carsten visited Frank Island and Canada, bringing home insistent memories and sketches that have since - and still are - becoming new works.
Raw nature with the sea, rocks, mountains and slopes influenced the artist to work positively on the impressions. The Nordic images are composed differently, and the color position is naturally heavier and more contrasting.
It is the gallery's wish and great hope that many will choose the opportunity to experience this new exhibition.
Yours sincerely
Team NB
See more >
Gallery NB open up the store.


NB-Available-Art.com gives everyone the opportunity to get acquainted with which works of art, art books, posters, gift cards and more. gallery NB currently has in stock.
NB-Available-Art.com thus makes visible how many additional options gallery NB currently has to present to the guests.
NB-Available-Art.com is not an exact webshop, but should one find an interesting topic on the website it is possible, via an email to the gallery, to reserve the item and subsequently have a dialogue about billing and delivery.


Gallery NB's official website (www.gallerinb.com) remains the focal point of the exhibitions and works of art that are current at all times.
But with the new website, it is also possible to see what artworks an exhibiting artist has in stock in the gallery.
See more >