WEDNESDAY EXPERIENCES WITH ART AND FOOD
50 weeks a year. We want to share the joy of valuable art with as many people as possible.
Every Wednesday at 17.00 we open the gallery for an informal experience with and around art.
Here, the registered guests get an insight into the gallery's art, a tour, a history of art or ...... never two Wednesday events are the same.
Art and Food is an obvious opportunity to meet around art and food on the entertaining and at the same time introductory level. The unpretentious is combined with knowledge and a fine dining experience.
Number of participants: max 35 participants / minimum 2 participants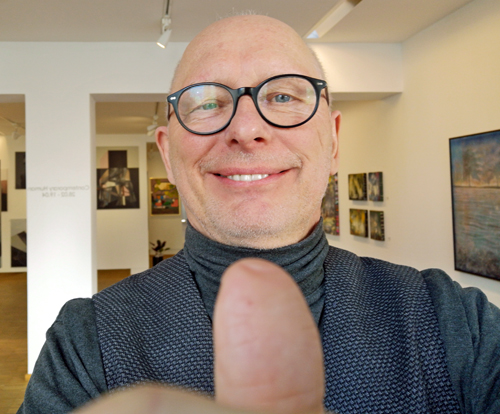 It is often Thorkild NB Nielsen, who is responsible for the content of the event between kl. 17 and 18 in the gallery.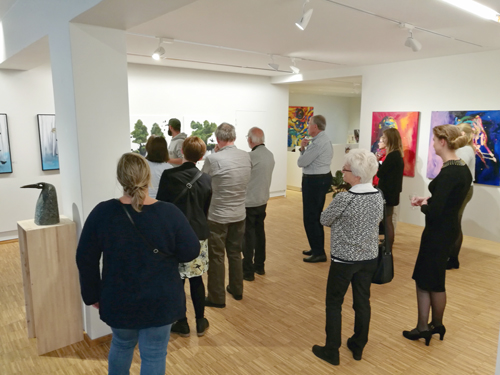 If it can fit into the day, one can also experience that an artist complements the event.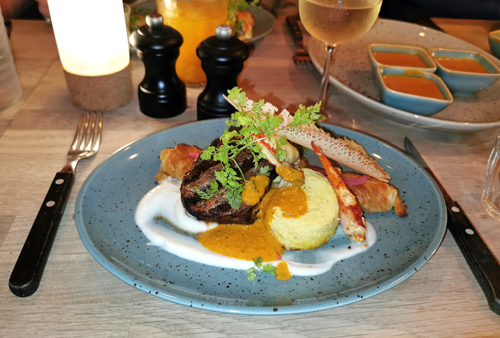 The chefs at Restaurant for Enden af ​​Gaden always make exciting dishes for the participants in Art and Food.
At 18:00 we continue at Restaurant For Enden Af Gaden (FEAG), where the chefs are ready with an exciting culinary meal based on local ingredients, as well as a glass of wine.
Usually Art and Food ends approx. at 19:30, but you are of course welcome to continue afterwards.
Here's how you do it:
Registration no later than Tuesday at 16 to the gallery per. mail to This email address is being protected from spambots. You need JavaScript enabled to view it.
Remember to state your name and phone number and number of participants.
Price:
only DKK 250,- per participant, which is paid in the restaurant.