Et Vice Versa
06.11 - 27.11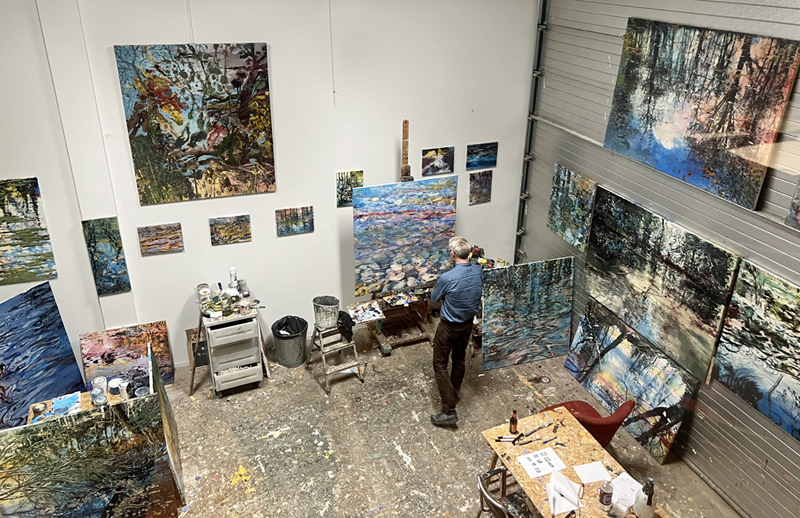 Galleri NB celebrates 25 years of collaboration with Paul Smulders
It is time to celebrate that Paul Smulders and Thorkild NB Nielsen joined forces 25 years ago. Thanks to a local art collector who established the contact, we immediately made the first exhibition - the first of many - showing works by Paul Smulders in Galleri NB, Viborg.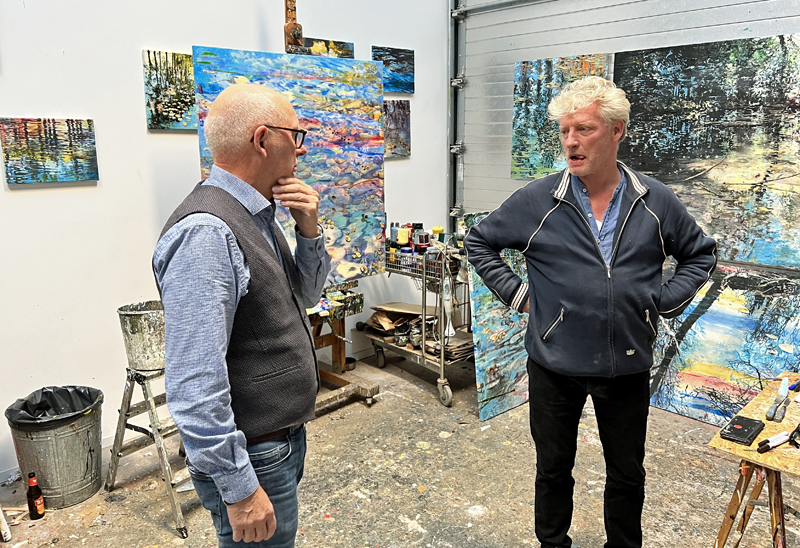 Thorkild NB and Paul Smulders in dialogue about the exhibition Et Vice Versa
25 years of collaboration
The year was 1997 and at that point in time the gallery was in a phase with presentations of several emerging young artists. Far from everyone got a chance to continue working with Galleri NB, but Paul Smulders was standing out from the crowd. His fat, heavy technique due to a combination of acrylic, oil and alkyd, added a magnificent power to his artistic expressions. And so he continued being represented by Galleri NB. The collab continued under great awareness, and ever since 1997 he has been a permanent artist within the gallery.  
Paul Smulders works in his studio in the heart of Amsterdam. Surrounded by a union of people, water, canals, city and nature, themes for generating art works are easy accessable for him. During the years he has developled his mode of expression. Often it is adapted to a certain theme which he seeks to unfold. In the beginning he had his focus on people's characteristica. Later on these persons appeared in contexts with buildings, industry, technology and a growing dynamic between depth and movement.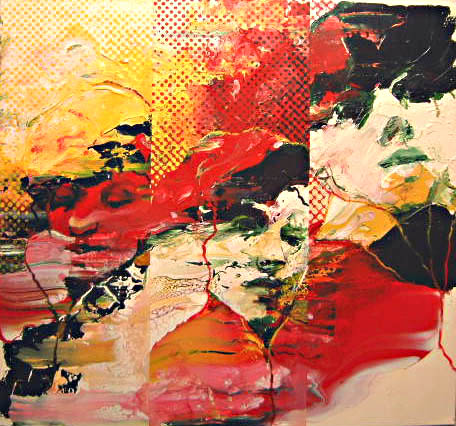 Paul Smulders, Untitled, 110 x 120 cm, Alkyd, oil and akryl on canvas, 2003
Around 2014 Paul Smulders changed his theme. The previous themes had been discovered, and he found a growing interest for nature and its infinite possibilities in bringing inspiration and artistically development to the table. 
He explored and adopted nature, yet he did not wish to replicate it but rather using it as a inspiration for imaginative motifs. Typically for Smulders, he made a series depiciting paintings with a water surface and no horizon. The reflection was the element that he truly wished to reproduce.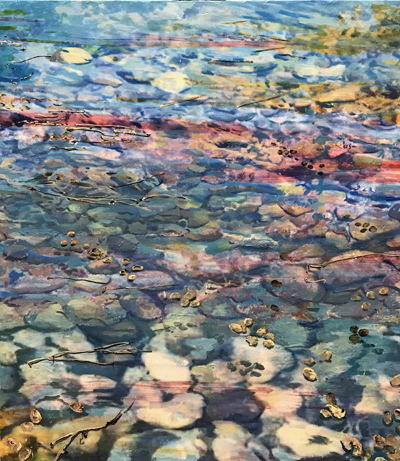 Paul Smulders, Untitled, Oil and acrylic on canvas, 130 x 120 cm, 2022
As of late, Paul Smulders cease to express his adventures by the lake, its transparancy and its almost meditative movements on the surface. Naturally these themes informs the newest works shown at the jubilee exhibition at Galleri NB.
Et Vice Versa
The coming exhibition with the title Et Vice Versa, is without any doubt Paul Smulders' biggest solo exhibition to date. Not only will he demonstrate the past 1,5 years of works in MAIN gallery, but he will also show a series of pieces kindly borrowed by art collectors. This can be explored in a retrospective section within the gallery. In that way a connection is made between past and present, which is what the title Et Vice Versa refers to.
The exhibition is immense and a book made by Paul Smulders is supporting its capacity. The book title, Et Vice Versa, does in scope and in content provide knowledge about the artist's development and the collaboration with Galleri NB.
Show and book release
The exhibition opens Sunday the 6th of November. The following Sunday the 13th of November from 14-16, Paul Smulders will be present in a celebrative Grand Opening including a walk through the exhibition. It will also be possible to buy the book and get it signed by Paul Smulders. 
The exhibition is open until Sunday the 27th of November.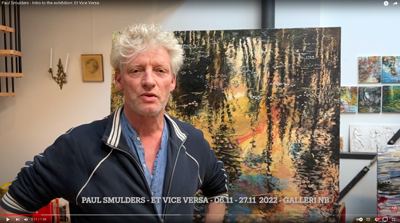 Videolink with introduction to the exhibition by Paul Smulders
Et Vice Versa, Jubilee book, 170 s. 22 x 22 cm with cover. Price kr. 300,-.
If you want to buy -use this link: nb-available-art.com

Paul Smulders signes the books Sunday the 13th of November at 14-16